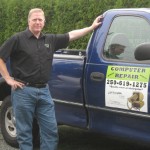 Proud member of the following organizations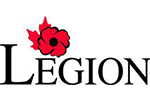 WHAT WE DO AND WHY WE'RE DIFFERENT
This company started with a rather unique idea…. What if the general public could get professional computer repairs but only pay the prices of the mom and pop outfits or "backyarder" repair guys.
So that is what we did. Got the A+ Certification, opened up shop and started charging $60.00 per repair. We made this a flat rate so you knew coming in that no matter how bad your software or hardware issue was it would only cost $60.00. We don't charge extra to backup your data or remove multiple viruses or anything else for that matter…$60.00 for the repair- no surprises.
We guarantee a one day turnaround for the repair which means you will get your computer back the very next day. If we do need to replace a part on your computer we charge you cost for the item, this means if we pay for example; $70.00 for a new hard drive then you will pay $70.00 for that hard drive, absolutely no markup.
We are very busy and the one day turnaround guarantee is not easy sometimes, but we always get it done. Being A+ Certified means that you can rest assured that we know exactly how to repair your computer with no guessing and no "experimenting" on your system. Stephen has 10 years of repair behind him and is very compitent with computer and laptop repair procedures. We specialize in laptop repair as well…Got a broken screen, keyboard or power connection …no problem.